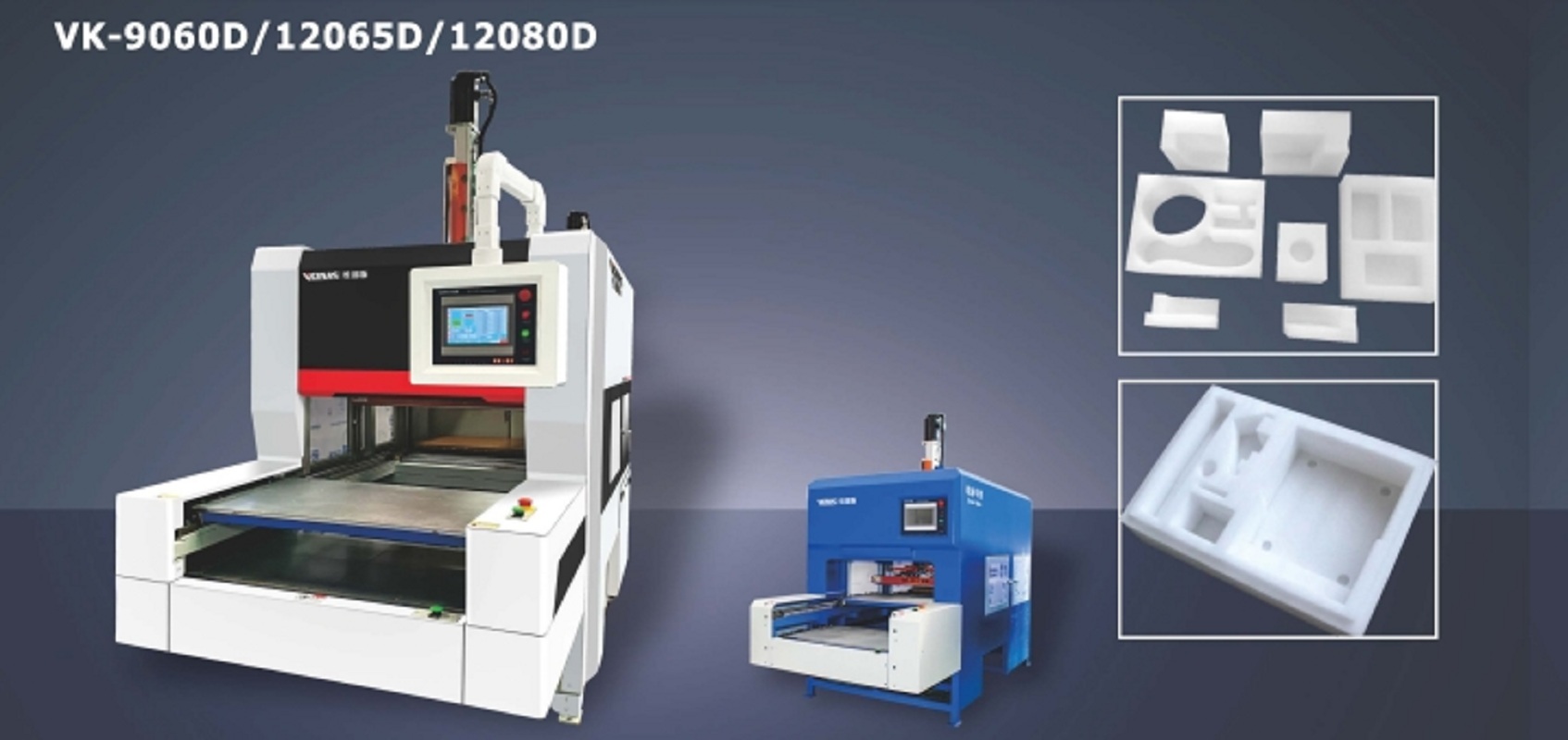 EPE One Side Two Station High Speed Laminator
Application:
Mainly used for EPE lamination between the upper and lower layer, instead of traditional hot-air gun and hot-melt adhesive. Applicable for packaging of food, medical instruments, furniture, etc.
Performance advantage:
Compared to One Side One Station Laminator, this equipment even faster, available to handle the different thickness, layers and simple irregular shape at the same time, Lamination for over 3 layers could be only operated by one person, which is in good consistency and high processing efficiency to avoid the disadvantage of yellowing because of glue cohesion and bad looking because of glue drawing.
Working Principle:
The upper EPE layer is moved onto ironing station for heating by principal axis, perfect laminated with bottom layer together.
Parameter:
| | | | | |
| --- | --- | --- | --- | --- |
| Model | Machine Size(mm) | Gross Power(KW) | Effective Machining Size(mm) | Net weight(T) |
| VK-9060D | 3470*1190*2650 | 25 | 600*900 | 2 |
| VK-12065D | 3600*1460*2700 | 29 | 650*1200 | 2.5 |
| VK-12080D | 3910*1750*2790 | 38 | 800*1200 | 3.1 |
Video: